Leica SmartNet Network Access with Carlson SurvCE
Visit SmartNet website – www.smartnetna.com
Click "subscribe" in upper right corner
Enter contact information & rover information
MTS will process subscription
SmartNet will activate subscription(s)
Accept the SmartNet Terms & Conditions
Receive an Activation Email
To set up on Carlson SurvCE new server connection:
From Main Menu, click on the Equip Tab on banner:
Select GPS Rover option 3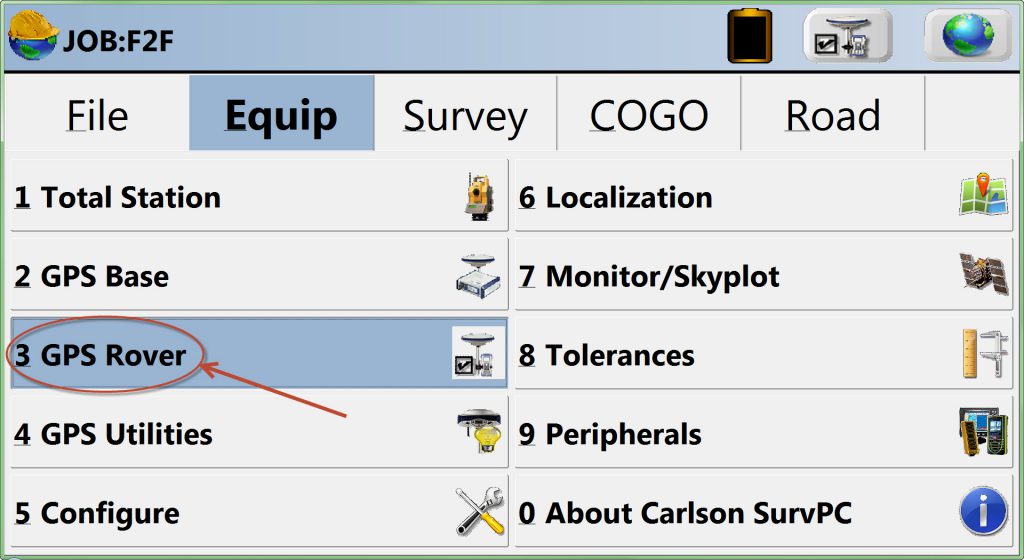 Next Select the RTK Tab on menu bar:
Click on the Tool Wrench Icon near Network
Next Click on down arrow on Name Field
Select New
Back Space <new> and Enter Name (Leica SmartNet), IP Address (ma.smartnetna.com), port (10000) and your user ID and password for Network (case sensitive).  Other IP Address: ny.smartnetna.com ct.smartnetna.com me.smartnetna.com
Click on Accept by Clicking on Green Check Mark
Accept again by clicking on green check mark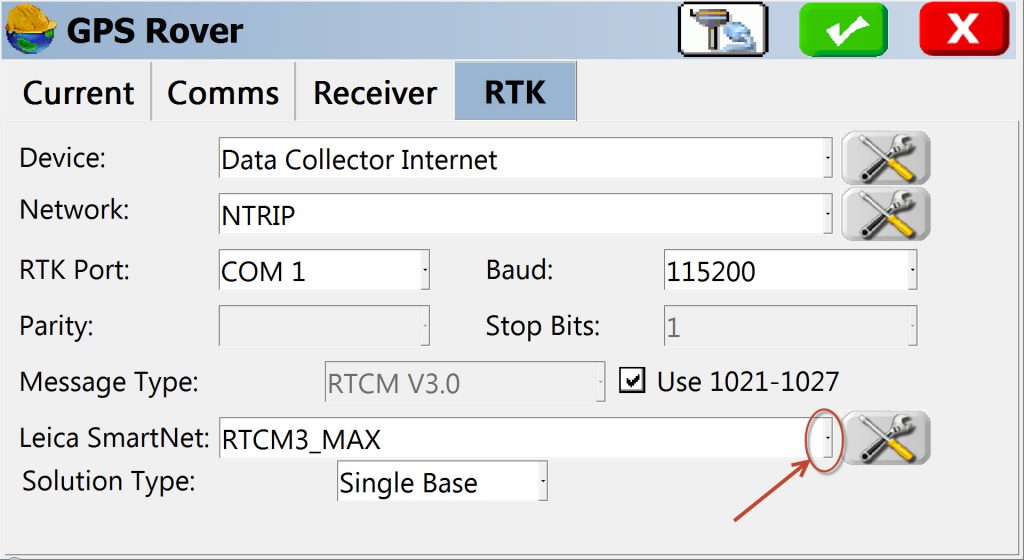 Select Leica SmartNet Source Table down arrow from GPS Rover Scrren
Next you must choose Mountpoint product (see list from Leica SmartNet site): Select RTCM3_NEAR
( Nearest Site RTCM 3.0 which will include GLONASS satellites)
Next Select Solution type: Nearest
Then Click on green check mark (OK) to accept
Then Click on green check mark (OK) to accept
You should be back at Main Equip menu and ready to Survey Leica SmartNet.
You should be ready to connect to Leica SmartNet network!