Leica SmartNet Network Access with Captivate
Visit SmartNet website – www.smartnetna.com
Click "subscribe" in upper right corner
Enter contact information & rover information
MTS will process subscription
SmartNet will activate subscription(s)
Accept the SmartNet Terms & Conditions
Receive an Activation Email
To set up on Leica Captivate new server connection:
From Main Menu, click on the Smartphone/internet icon on the top banner: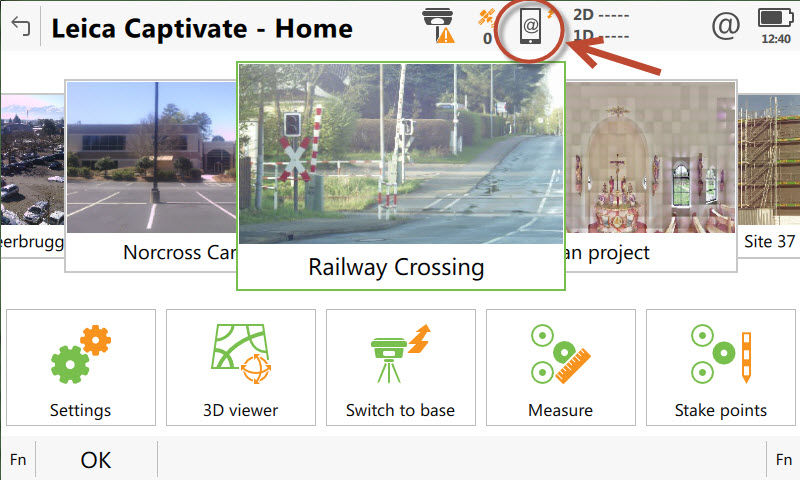 Choose the Server/Mount Icon
Next Select the Server to use Arrow See image:
If you do not see the desired network, press F2 New: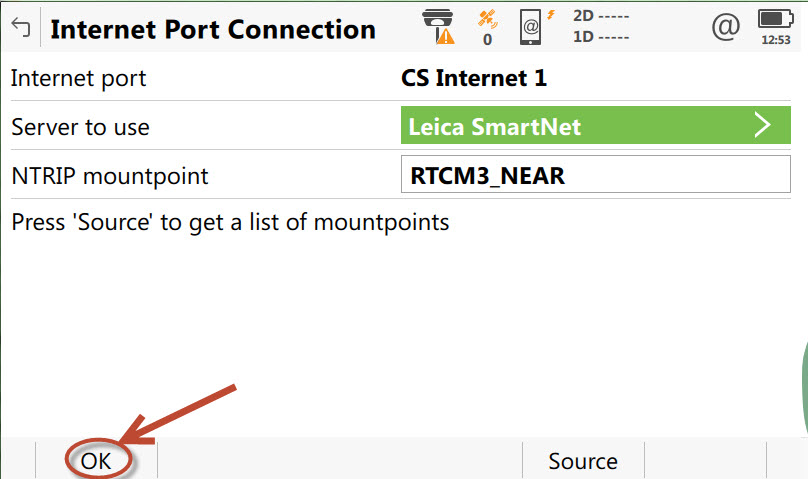 Enter the Server Name desired and IP address along with data port, then the NTRIP tab:
Enter your user ID and password for Network (case sensitive).  Then F1 Store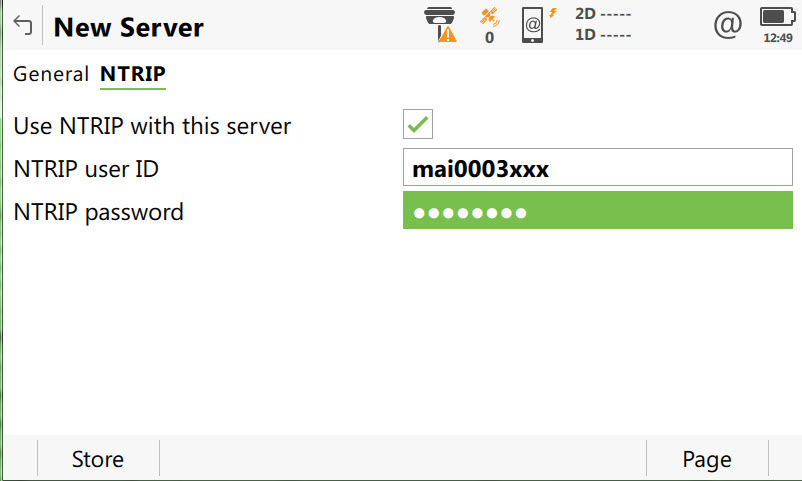 Now you can select Leica SmartNet as network from list Select 
Leica SmartNet and hit OK or F1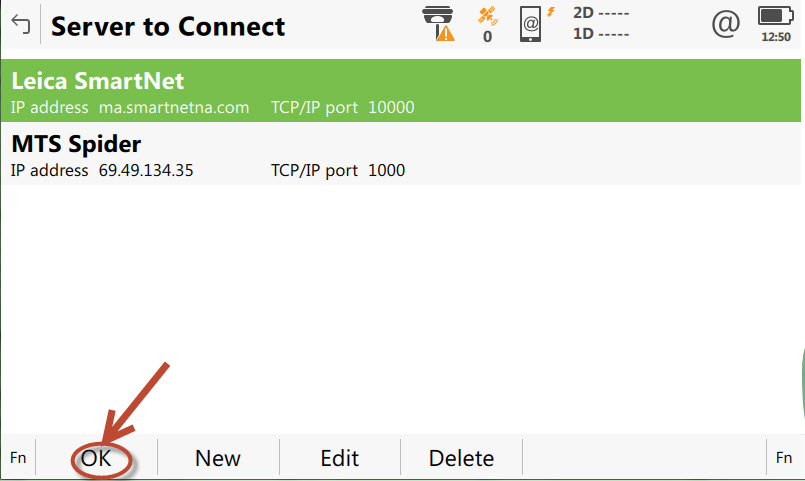 Next you must choose Mountpoint product (see list from Leica SmartNet site):
Here are Leica SmartNet data products list, below selection is for Nearest Site RTCM 3.0 which will include GLONASS satellites.  Press F1 OK after selection
Next press the Smartphone/Internet Icon from Main Menu again:
Then Click on RTK Data Link Status Icon
Check to make sure the RTK Data format is RTCM v3 and RTK Network Nearest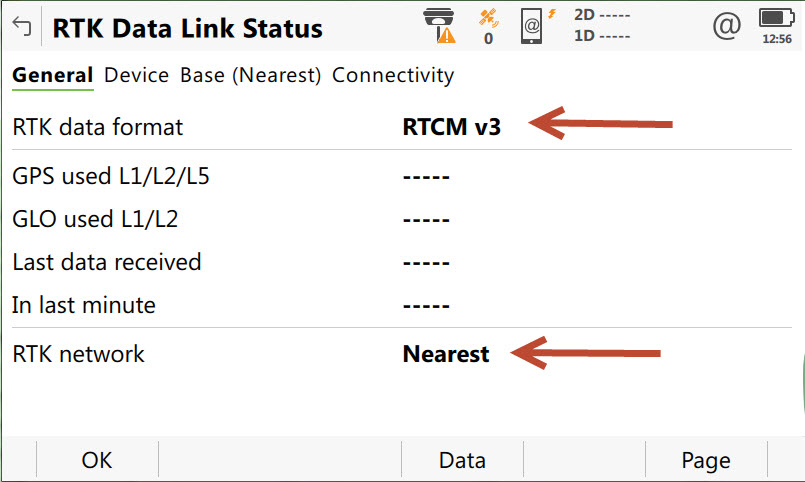 Hit OK or F1
You should be ready to connect to Leica SmartNet network!